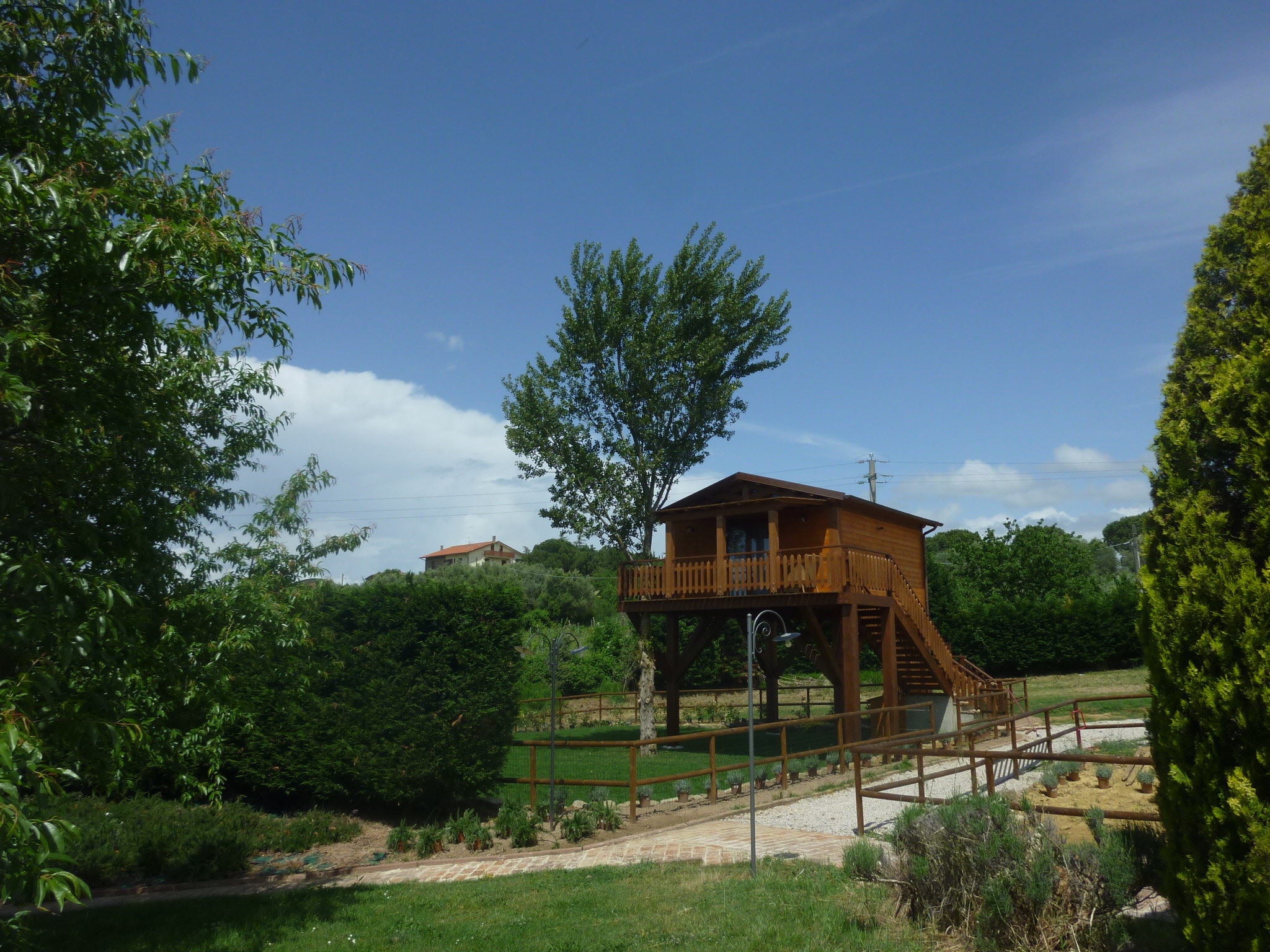 Our corner of paradise, marked by the passion for our work and all the love we put in, by the rhythm of the seasons, by the sounds of nature. We present our latest creation, a small jewel for a magical stay, to experience a different holiday, to isolate yourself from the world, for a romantic escape. Who has never dreamed of sleeping in a real tree house and experiencing the feeling of living a fairy tale?
"If you can dream it, you can do it" said Walt Disney, one who knew about fairy tales …
Leaning against the trunk of a young and generous poplar, in the "Tree House" of the Towers of Porsenna you can experience the magic of sleeping in a refuge 4 meters high.
A fairytale experience in this beautiful "Tree House" overlooking a spectacular panorama, pampered by a pleasant, romantic and delicate atmosphere. Between heaven and earth the dream becomes reality …
"Those who want to look closely at the earth must keep at the necessary distance" (Italo Calvino – The Rampant Baron)
SERVICES:
For 2 people

only Autonomous heating

Air conditioning

Bathroom with shower for two

phon

Digital safe

Minibar (for a fee)

Electric kettle with herbal teas

Illy coffee machine

Smart TV 49 '- 4K with

NETFLIX and SKY

42 m2 including the terrace

Hypoallergenic mattress with 7 different areas and Myform topper

Wellness kit (bag, towel and soft bathrobe)
Inside the Tree House it is absolutely:
No smoking Introduce 

Consume food
Book now on 075 832679
"This stay is really unforgettable.
Very beautiful place all in shaby style, taken care of in the smallest details.
Unbeatable gentleness and hospitality.
Large, cozy and functional spa.
Cleanng TOP"
Request information and check availability