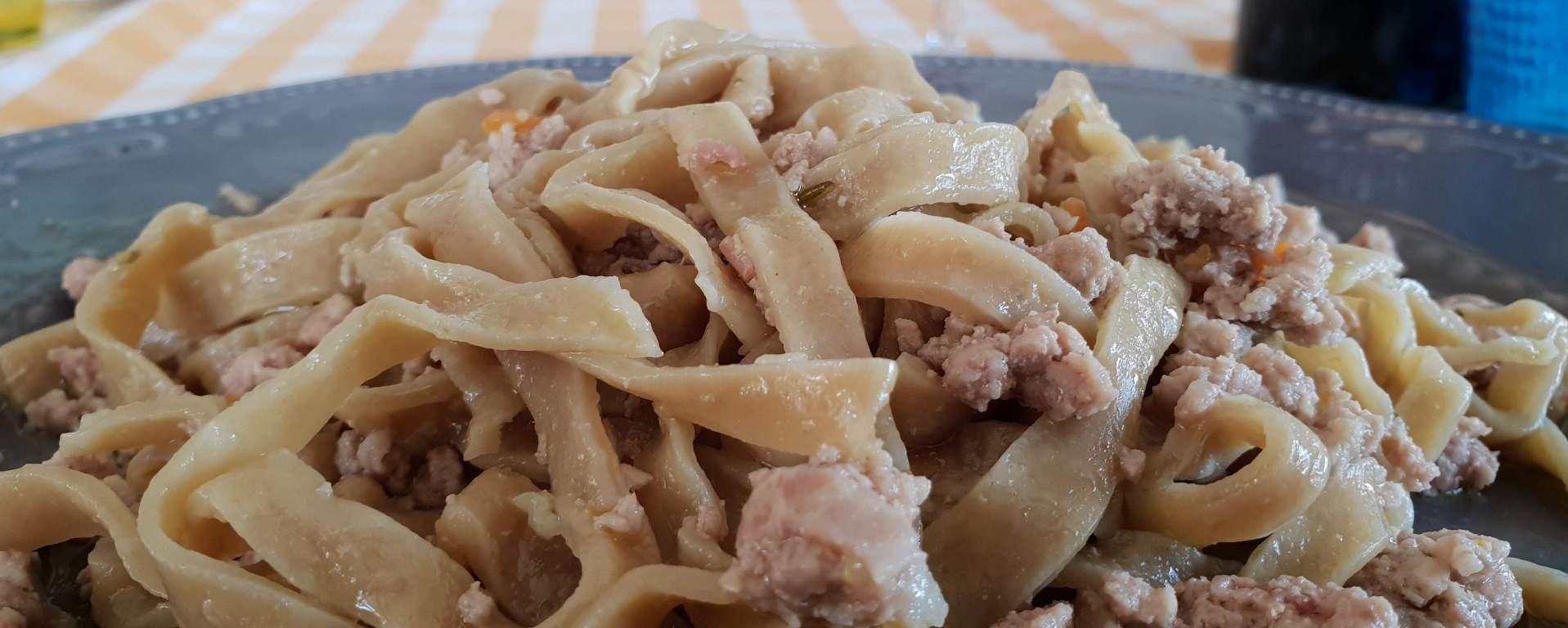 The Menu of our restaurant is varied and some dishes are typical seasonal and of the Umbrian-Tuscan tradition: you will be struck by ancient flavors but revisited in a modern way.
The restaurant consists of two rooms, the Sala Grande and the Bistrot is ideal for weddings, ceremonies, events, parties, birthdays, business dinners and graduation parties.
The Menu of Restaurant Torri di Porsenna
Starter
TAGLIERE DELLE TORRI
(Crostini, Bruschetta, Prosciutto di Norcia, Tuscan salami and Pecorini di Pienza)
LE BRUSCHETTE DELLA LOCANDA
LE GRANDI INSALATE
(lettuce, radicchio, carrots, cucumbers, corn, tomatoes, tuna, mozzarella,
cooked ham, pecorino cheese, olives)
Firts Courses
PASTE ENTIRELY HAND-TONE BY US (*)
Taglierini in punta di coltello
(with tomato – truffle – with Tuscan ragout – with artichoke hearts and cinta senese cheek – to norcina – Mediterranean with pachino, olives and capers)
Tagliatelle al Nobile su ragù bianco
(with Porcini mushrooms)
Gnocchetti di patate
(with tomato – with Tuscan ragù – truffle – with gorgonzola and walnuts)
Pici
(all'aglione – with tomato – with Tuscan ragout – with crumbs – carbonara – Mediterranean with pachino, olives and capers – cheese and pepper)
Ravioli ricotta e spinaci
(melted butter and sage – with tomato – with pachino rocket and toasted pine nuts)
Cuori ripieni di petto di pollo e ricotta
(with melted butter and sage)
Caramelle di Polenta
(with porcini sauté and reduction of parmesan)
Soups and Risottos  (*)
The soup of the day
Maltagliati and chickpea soup
Saffron risotto
Risotto with Porcini mushrooms
Risotto with rocket, walnuts and robiola
Risotto with aubergine cream
* Products shot down and frozen
Main Course
Sliced beef chianino:
(with organic olive oil – with colored peppers – with rosemary – with juniper berries – with rocket – with rocket and cherry tomatoes – with rocket, flakes of Reggiano cheese and balsamic vinegar – with lardo di colonnata – with gorgonzola and walnuts)
Sliced chicken
Florentine beef chianino
Beef fillet (grilled)
Pork fillet with truffle
Pork fillet with colored peppers
Mixed grill (pork fillet, sausage-cut)
Beef chianino straccetti (with ruccola-pachino-scaglie reggiano)
"Artichokes and Guanciale" beef strips
Grilled chicken breast (on rocket and cherry tomatoes)
Chianina carpaccio (on a bed of rocket and cherry tomatoes)
The Peposo
Pecorino cheese chopping board D.O.P. (with jams)
Side Dish
(cooked vegetables, baked potatoes, salads, sage and pepper beans, grilled vegetables)
The Dessert of the Day

Sliced Fruit

The Restaurant is perfect for
"Wonderful place, well maintained, clean and very hospitable.
The kitchen is more than fantastic, very good wines, SPA complete with saunas and swimming pool, furnished to feel relaxed as soon as you step into it.
Absolutely recommended to all those who want to feel good and enjoy a fantastic relaxing holiday and pampered to the maximum by managers and staff "
"I have to say that the choice was EXCELLENT.The staff was very kind and helpful.
The rooms, like the whole structure, very clean is kept perfectly well.
We had dinner one evening in the hotel restaurant, I must say that the food is nice and delicious!!!! "
Request information and check availability